Our TW11 Man and van Teddington Services Are Stress Free and Easy way to manage all of the Time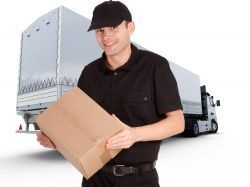 Teddington Removals understands how difficult it can be to find the right type of transportation services when you need them most and when you want to avoid being ripped off or at least paying way more than what you may have originally wanted to pay, it is understandable that you may find yourself in a position where you don't know where to turn. However, there is a solution and that is by calling 020 3540 8264 and speaking to our team of friendly office personnel who will help you with realising your easy, stress free and affordable transportation needs in which we can do for you by supplying you with our man and a van Teddington services. Our man and van services are highly effective, efficient and affordable and are carried out in the same professional and high quality way in which we carry out any other type of relocation service as well with the only difference being that the mode of transportation will be a high top van instead of a much larger vehicle. Our TW11 van rental services are utilised by many different clients in numerous different types of situations, as they are very practical, useful and affordable too. Unlike when you hire another type of transportation option, you will not be negatively shocked at the price of hiring one of our vans; as if our firm only supplies you with a small type of transportation then the price you will pay will be in accordance to the space you require on one of our vehicles. Don't be conned in to hiring a vehicle that offers far too much space much more than you really require when you could give us a call today on 020 3540 8264 and hire our man and van services instead!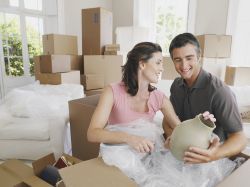 It makes no difference what you need to use our vans for or where you may be heading, as our van rental services are used by both property movers and individual non-movers who simply just need a way in which to affordably and conveniently ship their belongings, stock or purchases to wherever they need to be taken to. Our TW11 man and van services are highly appealing to a wide range of people and this is due to a number of reasons, one of which is that you can successfully hire our services if you are about to undertake a small move where you do not have a huge load of belongings to move with you. In this case you would be classed as a 'small mover' as the vehicle you require for the move would be smaller. It is absolutely fine to relocate the contents of your property (provided that one of our high top vans can accommodate them) in one of our vans and in addition, you may use our services for whatever other type of transportation job you may need help with too.

Teddington Removals offers excellent van rental services that are tailor made to suit the needs of each and every client who requires professional services for a seasoned team of staff. Plus, due to the fact that our Teddington man and van services are just as they are described on the package and really do come complete with a van and its very own experienced and reliable driver, you won't have to worry about doing any of the work yourself! For a free estimate on your van hire needs call 020 3540 8264 so as not to miss out!